Speakers
Speakers and programme for React Day Norway. Streamed live online June 9th 2021.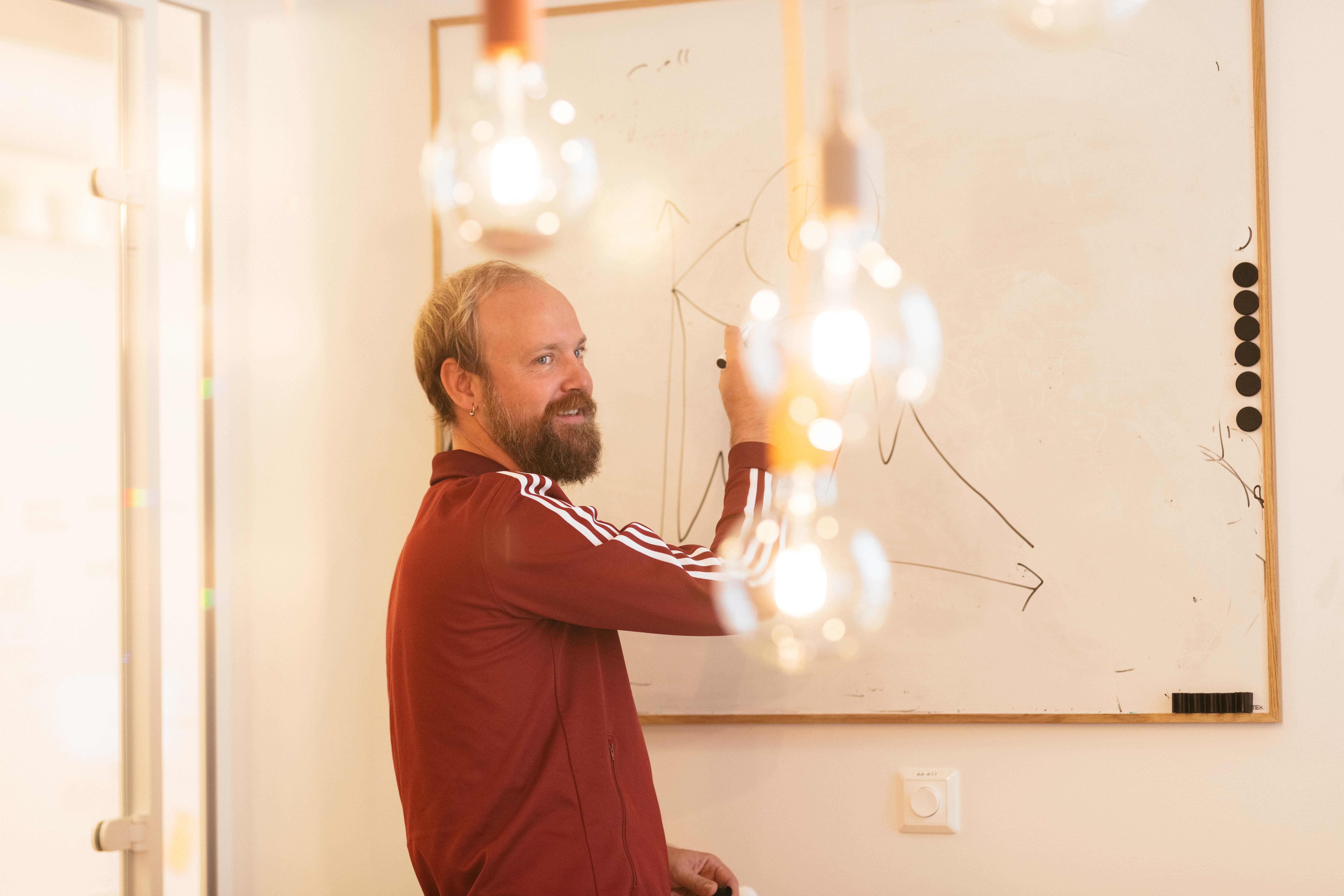 Fredrik Jensen
Freelance | Independent consultant
Frontender, JS geek and UX enthusiast. Working as an independent consultant for both enterprises and startups. Based in Oslo.
How to avoid dehydration
With the increasing popularity of rendring and building React on the server either standalone or with popular frameworks like NextJS and Gatsby, you have might stumbled into confusing warnings like; "Excpected server HTML to contain a matching <div> in <span>", often followed by parts of your HTML just simply disappearing! These super annoying errors, also known as rehydration errors, are thrown from a method on ReactDOM called hydrate. We take a little deep dive into how hydration actually works, how hydration errors can occur and how to avoid to die from dehydration!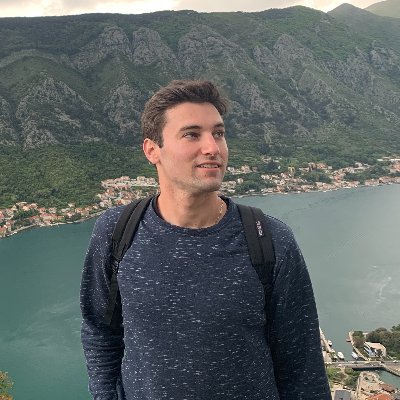 Matt Murphy
Cognite | Software engineer
Canadian hockey player turned software engineer based in Oslo. I love all things React, JavaScript, GraphQL, and graph databases. I also love traveling and continuous learning. Self-proclaimed champion office ping-pong player.
Building flexible applications for data intensive industries
Creating a data model that can be applied to a wide range of use cases is a difficult task. Each is unique, and has nuance that is nearly impossible to capture in a traditional model. So why not let users define the data model themself? Let's explore how Cognite is building a tool utilizing concepts that can enable any application developer to build flexible tools quickly, and fail faster.
Håkon Krogh
Crystallize | Head of engineering
Head of Engineering@Crystallize. A decade of frontend code with varying quality on my track record. ❤️ Web. Hunting milliseconds for a living.
Performance driven web development
How often are you told by management to improve the First Contentful Paint score for the company public facing website? If the answer is "Never", is it because it's already top class, or because they don't care?
Performance driven web development should be the backbone of everyone involved in making public facing websites since it affects things like user experience, search engine result placements, Google Ads costs and the environment.
We'll dive into the different ways of auditing a website, how to fix common and tricky slow-downs as well as how to implement a performance-first culture in your company.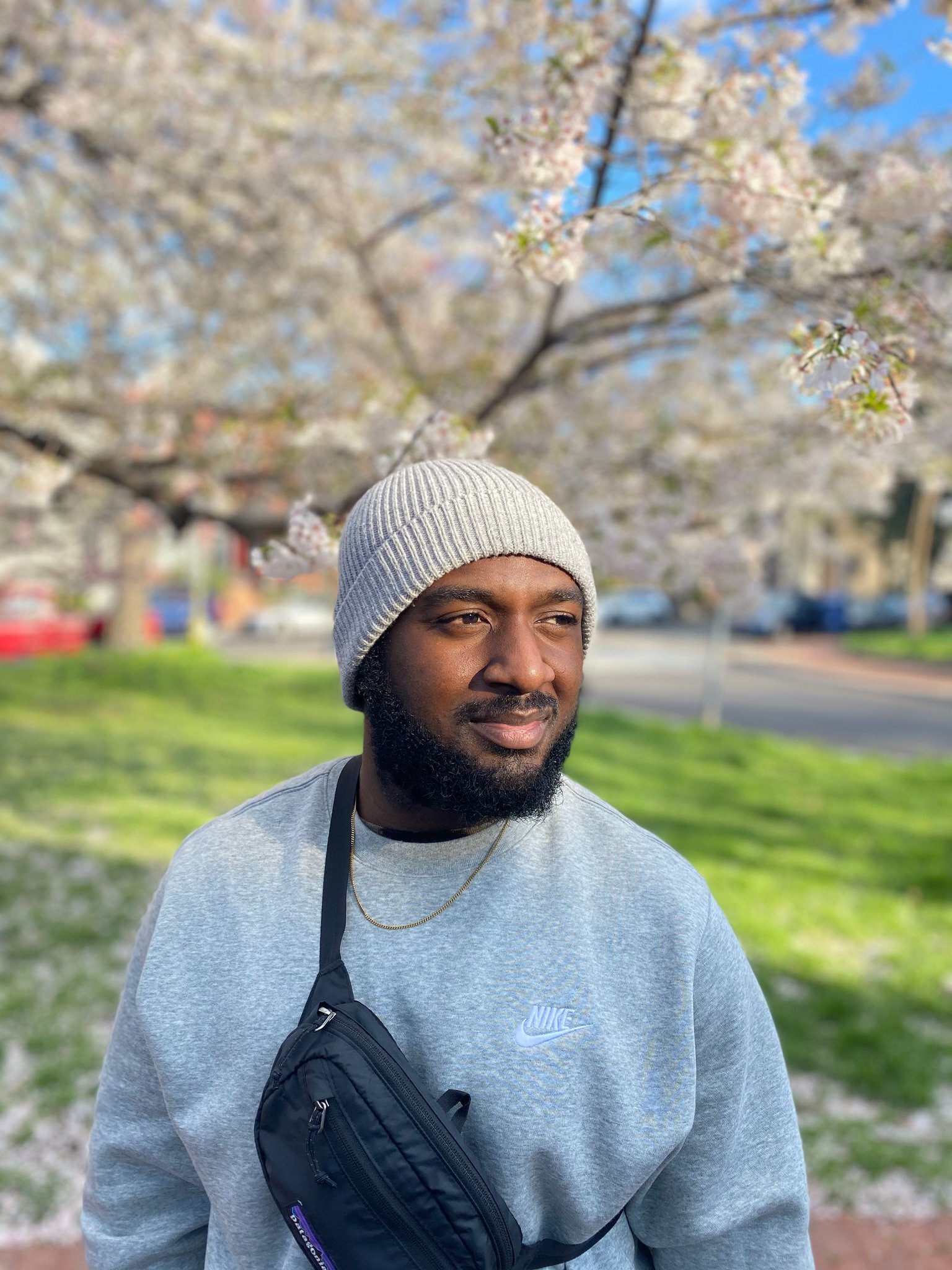 Romello Goodman
The New York Times | Senior Software Engineer
Romello Goodman is a creative technologist primarily working with web technologies. By day, he works as a senior software engineer at The New York Times. By night, he uses a number of different tools to explore the intersection of creativity and code. His latest project is goodgraphics.xyz
Urban Planning & Codebase Architecture. Or, how not to end up with a Wendy's in the middle of your codebase
When urban planners design cities their decisions are at the scale of decades and millennia. As city's mature they have to adapt and re-architect to meet changing demographics and use cases. Using Architect Pierre L'Enfant's design of The United States capital I will examine how systems change overtime from their initial ideation. I will cover how we as engineers can use urban planning concepts to adapt our codebases and not end up like Washington, DC where 200 years later a Wendy's food restaurant is located in the middle of one of the city's busiest traffic circles.

Throughout the talk, I will use ideas for examples of how to structure different aspects of React projects. From ideas on how to architect Redux to where your CSS-in-JS and tests might live.

Timeline
- Introduction and Land Acknowledgement
- L'Enfant's original plan
- L'Enfant's roadblocks and resignation
- L'Enfant intentions vs Modern Day DC
- Codebase Structure is like a city
- Urban Planner Concepts
- Maps and Signs
- Desire Paths
- Last Urban Planner principle tk
- Takeaways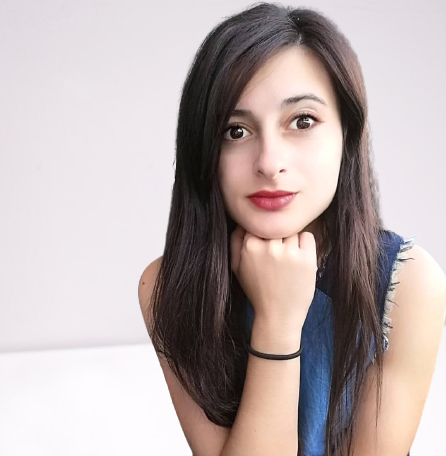 Eleftheria Batsou
Freelancer | Frontend Developer & Content Creator
Eleftheria is a front end developer and UX enthusiast from Greece. She has majored in Informatics and Telecommunications of engineering and she has continued her studies with a master's in Graphic Arts and Multimedia. From time to time she creates educational content and publishes it on several platforms such as Packt, Udemy and Skillshare. At the same time, she produces motivational talks and how-to videos on her youtube channel. She is self-motivated and working hard to make this world a little bit better every day.

When she isn't glued to a computer screen, Eleftheria spends time working out and strolling in the nature. Her friends would describe her as easy-going, passionate about life and the fastest chocolate eater.

When You Think There Is No Time For Learning Or Coding
Do you ever feel like you're stuck in your career? Do you constantly feel like you don't have time to work on your projects? Do you want to learn something new, expand your knowledge, develop yourself and be the best you can be?

In this session, I am going to share my story on how I started coding, how I make time to work on side projects and how you can grow and advance in your career. After this talk, I hope you 'll be inspired to work smarter, make new habits and continue pushing yourself even when things fall apart.

I will present some helpful tips about self-motivation, time-management, setting priorities and goals, staying organized, believing in yourself and keeping a balance between your career and personal life. To do so, I'm going to use as an example my personal story of how I got into the tech world, the struggles, the rejections, what I've learned and how you can succeed by being consistent and determined. Additionally, in this session, we are going to talk about building the habit of coding and the benefits of it. We are going to explore ways of finding mentors in your job and outside of it and also expanding your social network.

This talk is not only about getting better at your 9 to 5 job but also about developing yourself.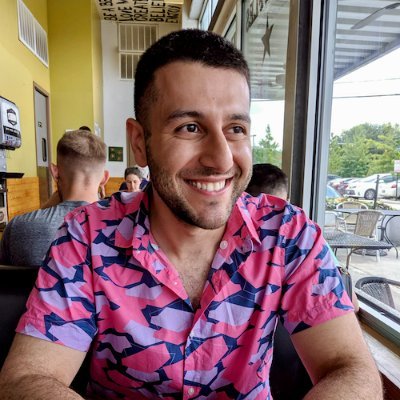 Mehdi Vasigh
Mailchimp | Senior Software Engineer
Mehdi (he/him) is an engineer, speaker, instructor and creative coder based out of Atlanta, GA, USA. He loves learning, cooking, art, and nerdy deep dives on biology, physics and math. He is currently a Senior Software Engineer for Mailchimp.
Build Snappier Apps with React and Web Workers
Nowadays, web apps are richer and more interactive than ever before. With more code running right in the browser, it has become increasingly more challenging to deliver fluid, native-like experiences for users, especially on less powerful devices. Enter Web Workers! In this talk, we will learn what Web Workers are, how they allow us to build better and snappier user interfaces by lifting work out of the main thread, and some ways that you can use Web Workers in your React applications today.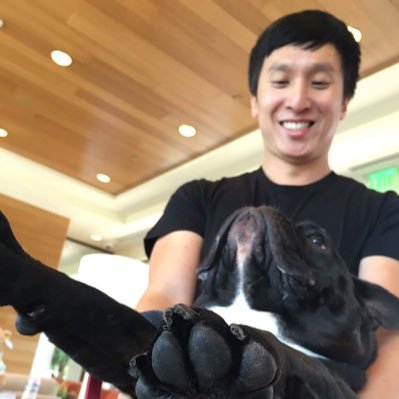 Roderick Hsiao
Tinder | Staff engineer
Tech lead at Tinder web platform. Love to build performant web app accessible to all users.
Progressively Enhance Your Web Application
This talk will talk about how we progressively adopt lots of new browser API into React ecosystem to improve our user experiences at Tinder (Network information + Suspense for advance code splitting, honor user preferences - reduce motion, data saving, dark mode in React renders)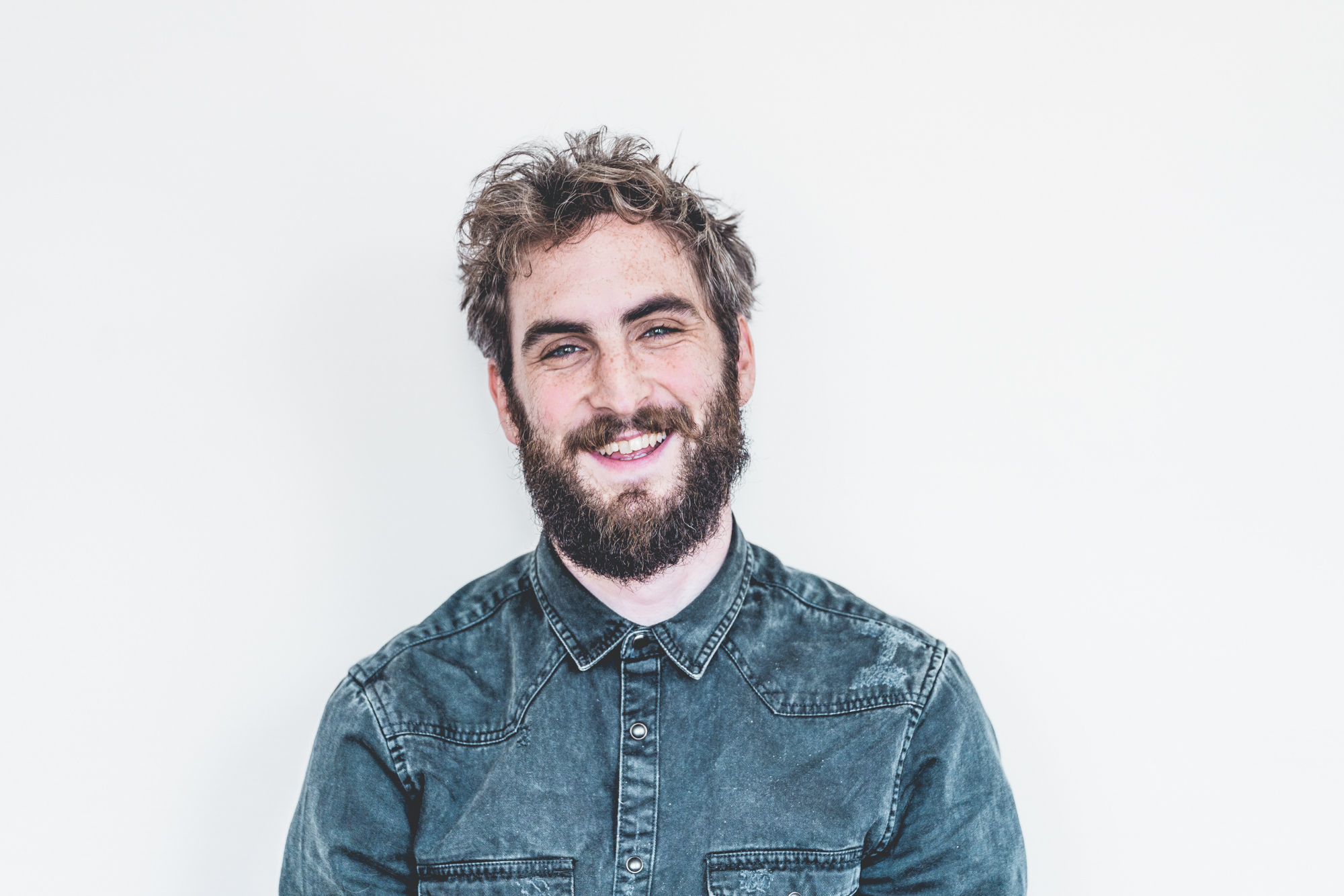 Sam Bellen
Auth0 | Developer Advocate Engineer
I'm a Google Developer Expert who works as a Senior Developer Advocate Engineer at Auth0. At Auth0 we're trying to make authentication and identification as easy as possible, while still keeping it secure.

After office hours I like to play around with the web-audio API, and other "exotic" browser APIs. One of my side projects is a library to add audio effects to an audio input using JavaScript.
Passwords are so 1990!
As long as we've been using the internet, and way before that, we have been authenticating through some sort of username and password combination. It has become the standard. With the ever-increasing number of web-apps, we're seeing more and more data breaches as well. What if we could build our authentication processes in a way the user doesn't need a password?
Mrinalini Sugosh
IBM | Staff Software Engineer
Mrinalini(Mrina)has been "hacking" away at tech projects since the age of 14! Her first project was programming her TI-84 calculator to be able quickly find the hypotenuse of a right triangle. Since then she has been in constant pursuit of employing CS to enable her curiosity; be it was building a text messaging COVID bot or a motion detector for her pup's sleep.She is a UC Berkeley Alumnus and currently works as a Staff Software Engineer at IBM Cloud Innovation Lab.
Let's re-render() the fundamentals
Probably one the most easily misunderstood concepts in React is the render(). This talk will examine how React implements a Virtual DOM to quickly render changes to the user interface. By the end of this talk the viewers/audience will know the basics of UI rendering with JavaScript through a Virtual DOM, understand React's Reconciliation (the process of determining which Virtual DOM nodes should be turned into real DOM nodes) and hopefully have more confidence about the frontend technology decisions they make in their roles.